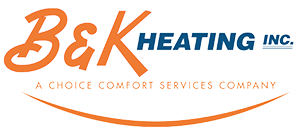 Faucet Repair & Installation Services in Dayton & Kettering, OH
Accidents happen, and sometimes they happen at the least expected times. At home or at the office, a leaky faucet in the bathroom, kitchen, or break room may cause irreversible water damage to your property in Dayton, Oakwood, Kettering, and other cities we serve in Ohio.
When it comes to a leaky faucet, as well as other plumbing needs such as toilet installation, sink repair, or water heater repair, our crews offer 24/7/365 emergency services to repair & install leaky faucets, stop sewage backups, install sump pumps, and more. For years, our expert plumbers set the industry standard for the best plumbing services available in Vandalia, Miamisburg, Riverside, and Casstown. To learn more about our products and services, give us a call at 937-502-3322 or click here to make an appointment today. We also offer AC, heating, and electrical services for our customers throughout the Miami Valley of Ohio.
Plumbing Services Offered by B&K Heating
For more than 25 years, B&K Heating providing way more than HVAC services to our customers throughout the Greater Dayton area. Our certified plumbers have continuously provided high-quality & comprehensive plumbing services for customers throughout the Miami Valley. At B&K, some of our most popular plumbing services include:
Trust Us for the Best Faucet Repair & Installation Services in Kettering, Dayton, & Oakwood
B&K Heating Services' expert plumbers are ready to help when you need to repair or install a faucet at your home or office in Kettering, Oakwood, Riverside, and other cities within our Greater Dayton service area. When you need help with any type of plumbing services, as well as heating, air conditioning, ductwork, or electrical service, then give call us today at 937-502-3322 to learn more about our services or click here to make an appointment with B&K Heating today! For more than a quarter-century, we have been servicing residential and commercial customers throughout the Miami Valley of Ohio.