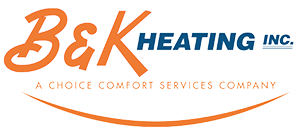 Heat Pumps Installation in Dayton, Vandalia, & Piqua, Ohio
Installing a heat pump in the Dayton metropolitan area is an excellent option for the hot, muggy summers and the cold winters. A heat pump is an outside unit that is connected to your home's heating and cooling system. In colder weather, a heat pump transports heat from the outside to the inside. In warmer weather, it carries heat from the inside and sends it outdoors.
The heating & cooling experts at B&K Heating have spent more than 25 years installing heat pumps and providing other heating services to customers in Vandalia, Miamisburg, Riverside, Moraine, and other cities throughout our service area. Installing a heat pump ranks among the most cost-effective ways to heat and cool your home in an energy-efficient manner. When you need our help with a heat pump installation, furnace installation & repair, heating system repair, heating maintenance services, or another type of heating service, be sure to call us today at 937-502-3322 or click here to make an appointment with B&K Heating today!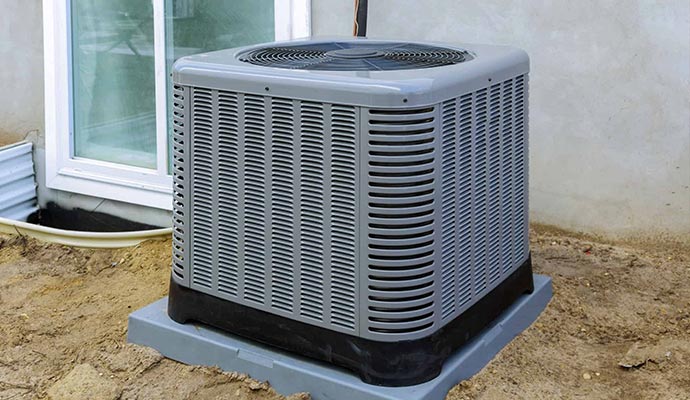 Benefits of a Heat Pump by B&K Heating
There are a lot of reasons why you should choose a heat pump for your home or office. Here is a list of benefits you get from installing a heat pump at your property:
Energy-efficient: A heat pump saves money on utility bills and is a workhorse.
Year-round comfort: A heat pump provides comfort from the moment is installed.
Safe: Heat pumps are safe to use because they do not generate their own heat.
Minimal noise: There is little to no noise from a heat pump.
No fossil fuels: Heat pumps require no gas or fossil fuels, making them eco-friendly.
Boosts indoor air quality: The air inside your house becomes healthier with a heat pump.
Low maintenance: With fewer moving parts, there will be fewer repair bills.
Trust Us to Install Your Heat Pump in Oakwood, Kettering, & Dayton, Oho
At B&K Heating, we provide the best heat pump installations for customers in Kettering, Oakwood, Vandalia, Miamisburg, Riverside, and other OH cities that we serve. When you need help with any type of heating services, as well as air conditioning, ductwork, plumbing, or electrical service, give us a call at 937-502-3322 to learn more about our services or click here to make an appointment with B&K Heating today!