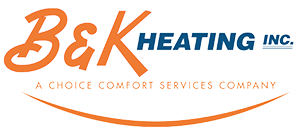 Ductwork Repair in Dayton, Kettering, Vandalia, & Troy, Ohio
A network of ducts is used to properly transport cleaned air across homes and workplaces with central air conditioning or forced-air heating systems. For maximum efficiency, duct systems must be properly installed, sealed, cleaned, repaired, and maintained. At B&K Heating, we have a long, product history of providing superior ductwork repairs and other ductwork-related services to customers in Dayton, Oakwood, Kettering, Piqua, Covington, and dozens of other cities that we serve.
For more than 25 years, professional ductwork technicians from B&K Heating have provided the best ductwork repairs for residential and commercial customers in Vandalia, Miamisburg, Riverside, Moraine, Casstown, and other cities within our service area. In addition to ductwork repair services, we also provide duct sealing, duct cleaning, and services designed to improve your indoor air quality. Call us at 937-502-3322 or click here to make an appointment today.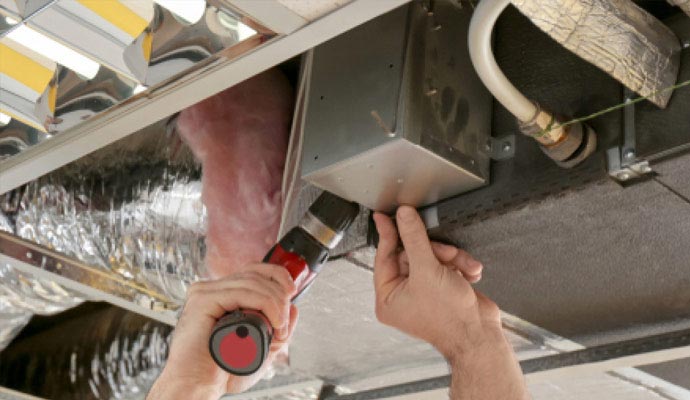 Duct Repair & Other Ductwork Services by B&K
In addition to duct repair services, the proven professionals from B&K Heating have decades of experience when it comes to protecting and repairing ductwork as well. We make sure your ductwork is as airtight as possible. Among the other duct-related services we provide are:
Rely on B&K Heating for the Best Ductwork Repairs in Kettering, Miamisburg, and Dayton, OH
For dependable duct repair and other ductwork services in Kettering, Oakwood, Vandalia, Miamisburg, Riverside, and other OH cities that we serve, the company you can trust is B&K Heating. For more than a quarter-century, our crews have set the industry standard for the best ductwork, heating, air conditioning, plumbing, and electrical service throughout the Miami Valley of Ohio. For more information, call us at 937-502-3322 or click here to make an appointment with B&K Heating!