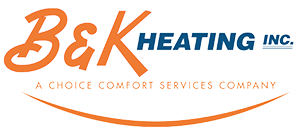 AC Repair, Heating & Plumbing in Beavercree, OH
The expert technicians at B&K Heating Services have set the industry standard for heating, AC, plumbing, and electrical repair & installation services in Beavercree and throughout the Miami Vally of Ohio for more than a quarter-century. With our commitment to customer service and superior products, we offer 24/7/365 emergency services for your gas or oil furnace, air conditioner, heat pump, hot water boiler, or geothermal system.
We also have certified plumbers and electricians available, meaning that we are your one-stop place to shop when something goes wrong at your home. B&K Heating is a state-certified contractor based in Vandalia, Ohio that serves customers in Beavercree and throughout the Greater Dayton, OH area. We are fully licensed, bonded, and insured so you can trust that when you call on us, you getting experts to complete the task ASAP for a fair price!
When something is wrong at your home or office, let our expert technicians make things right again at a moment's notice. And remember: When you need HVAC, plumbing or electrical services at your home or office, make the right choice and call B&K Heating.
Beavercree HVAC & Plumber Services
An ideal HVAC unit should heat, cool, clean, ventilate, humidify and dehumidify as needed to provide health and comfort. Extreme conditions such as heat and humidity can impact your physical condition, making routine tasks difficult. Having a proper AC system in place reduces heat and humidity, thus enhancing your health in the process. When you need things done right, the right choice is B&K Heating Services!
Trust B&K Heatings for Plumbing, Heating & AC Repair in Beavercree, OH
Whether you need help with your AC, furnace, plumbing system, or electrical system, you can turn to B&K Heating Services for a quick, effective and solution at a customer-friendly price. Our trained HVAC, plumbing, and electrical professionals work to provide you the best installation, repair, and other services using the latest technology and equipment. When you need our help at your home or office in Beavercree, contact us online today or give us a call at 937-502-3322 for more information.