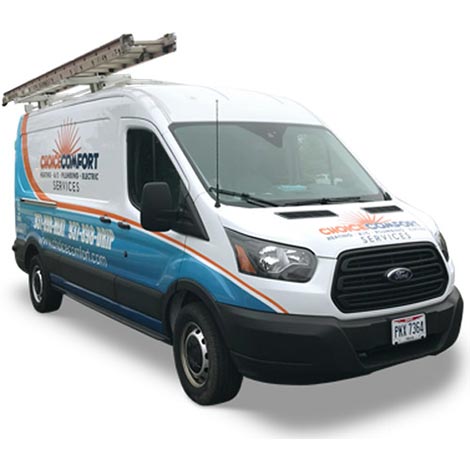 Heating, Air Conditioning, Plumbing and Electric Services in Dayton, Ohio
With more than 25 years of experience in residential and commercial HVAC installations and system repair, Choice Comfort Services is the Miami Valley heating and cooling company you can depend on for quality service – every time. Headquartered in Vandalia, Ohio, we provide heating and air conditioning services, as well as repair, installation and electrical services to Dayton, Kettering, Englewood, Tipp City, Troy, New Carlisle, Huber Heights and the entire Northern Miami Valley in Ohio.
Our skilled technicians are ready for service calls, 24-hour emergency calls, gas or oil furnace, air conditioner, heat pump, hot water boiler, or geothermal system repairs and installations. We are at your service – to provide you with the comfort you expect out of your home heating and cooling system.